[This post is brought to you by Groupon. All opinions and advice are 100% mine.]
Staying active in college is tricky business. Managing classes with hitting the gym or taking a pilates class has become gradually more difficult. Though challenging, making time for exercise is not mission impossible. Weaving fitness into college life helps you to be healthier and live a longer life post-college. Here are my tips and tricks to a healthier college life (or life, in general).
1. Catch some ZZZ's (as much as possible!)
\
Americans, especially college students, do not sleep enough and thus, receive negative health effects including fatigue and lack of motivation. Sleep keeps you sane. Sleep rests your mind and revitalizes your body. You should sleep for at least, seven hours every night, as stated by the National Institutes of Health.
I used to get annoyed when websites would tell me to take the stairs or twiddle my thumbs to lose weight or even be healthy. Truth is, any kind of movement burns calories, whether it is 1 or 100. Get outside of the classrooms and lecture halls. Walk around. Take the scenic route. Do something that you enjoy that involves movement. Note that most people do not consider "moving around" to be exercise. Moving around doing what you love can burn just as many calories as a spin class (depending on the amount and duration of activity).
3. Try new fitness/exercise styles!
There is always a new type of exercise, whether it is capoeira, spin classes, Zumba, aerial yoga, etc. If you are bored of the same classes, mix it up. Monotony makes exercise less motivating and less fun. Working out should be fun, always. If you're not having fun, working out becomes a chore. And when it becomes a chore, it adds to daily stress.
4. Swap your mindset: Exercise CAN be fun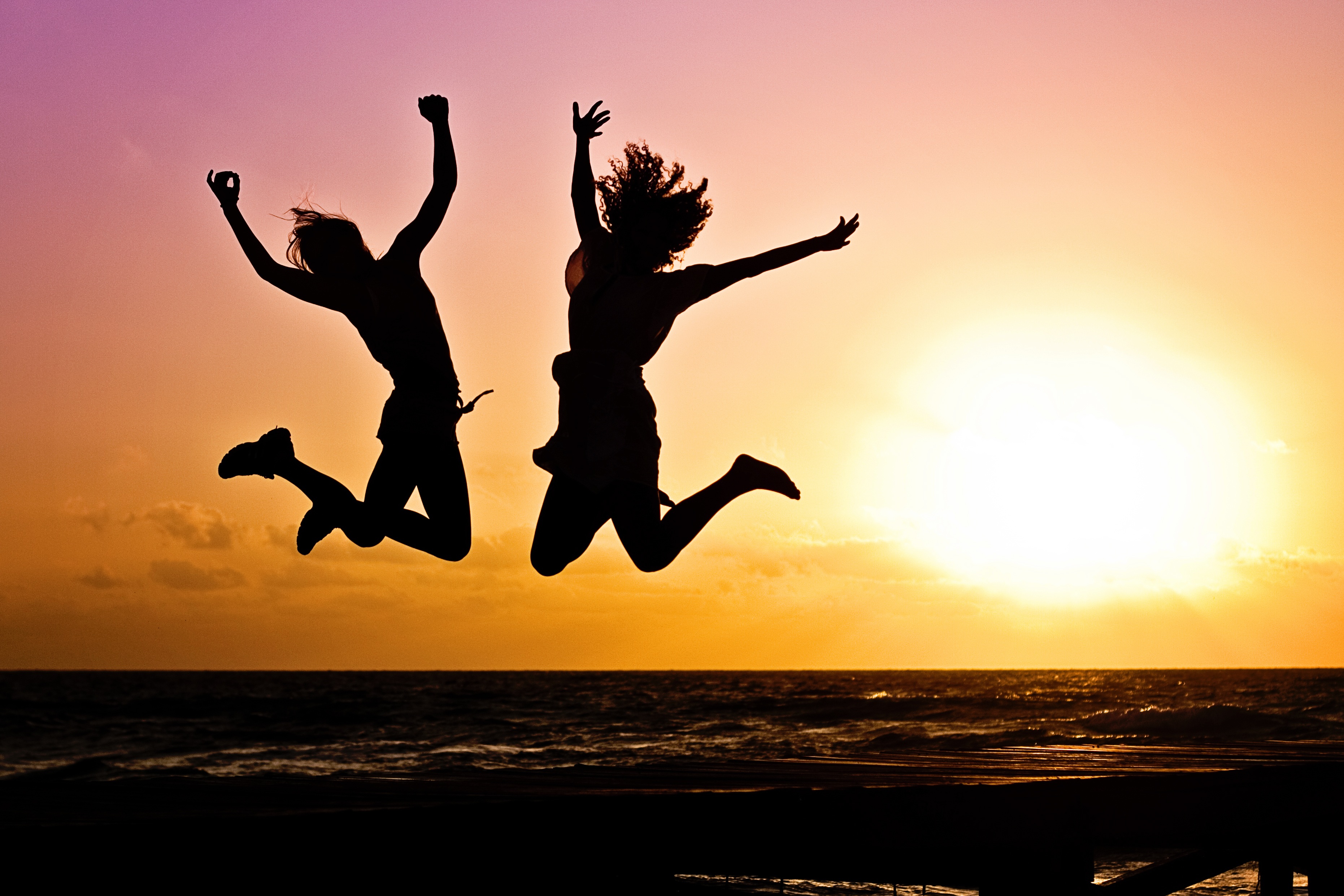 Many people describe exercise as "stressful" and "time-consuming" when it can be a fun, stress-reliever. Instead of focusing on lecture notes and assignments, you focus solely on yourself. Sweat drips from your face while your heart pounds, but amidst this, you leave your stresses behind. For a moment, the notes are irrelevant. Enjoy it.
5. Want to save $$ on fitness classes and gear? Check Groupon.
Groupon is the perfect resource for college students to find deals on fitness classes and gear. When you're on a college budget and cannot afford the pricey spin class packages, Groupon will always have something to satisfy your exercise needs, at a price that won't hurt your wallet. Their email newsletters provide solid information and weekly deals so you always know when Fitbits are on sale, or if classes are sold at a significant discount. While Fitbits and class passes are not the only path to a fit life in college, they truly help when you want to try new products/classes.
Fitness and college do not have to be enemies. I love running away (literally) when I am stressed out or even, sleepy. A mid-day run can really energize you and make you feel empowered. Even baby steps like taking the stairs or walking longer distances, will help you to grow the habit of fitness. Honestly, it's not always easy firsthand, but eventually your body adapts to increased fitness. You will be surprised at the amount of positive outcomes both inside and outside of lectures.